From advanced solar modules, over solar façade integrations up to solar car roof systems:
Highest Quality – Made in Germany
a2-solar draws back on more than 30 years of proven knowhow and technological expertise for innovative solar solutions in the field of building-integrated (BiPV) and "automotive" solar systems. Our team incubates trend-setting module technologies for all kindsof solar applications. Flat, bent and spherically curved solar modules for any vehicle such as cars, boats, trucks and trains belong to our core markets. Our experience ranges from the Audi A8 (SOP 1993) equipped with a 30 W solar sliding roof, the Fisker KARMA PHEV (SOP 2011) with a 120 W solar module roof up to the new KARMA Revero (SOP in 2016) with a 200 W solar car roof module. As a high performance innovator in the industry our automotive solar systems have been integrated into the Volvo SuperTruck cab (270W in 2016) and the Audi e-tron quattro concept car (400W in 2015) as well as into numerous solar passenger trailers which are running already throughout Europe's touristic attraction parks. Besides our focus on advanced and ultra-light-weight modules, we also on concentrate on exclusive BiPV solutions in small or maximum-sized dimensions. Our modules are tailored according to any needs and architectural requirements and perfectly match into any building shell in form of solar façade, balcony, terrace or carport modules. Thus, we successfully realized one of Europe's biggest solar glass facades: the new City Hall of Freiburg in Germany excels with a surface of 13.000m² made of our solar modules.
We are proud to state that as a pioneer in the industry, we are continuously exploring and developing eNovative solutions in the field of renewable energy technology – not only to set wheels in motion but also to brighten building shells and to power untapped ideas with green electricity. In the field of special advanced solar modules, our technological experts have proven already exclusive creativity. So, not only the Audi lunar quattro moon racer shall be powered to ride the moon thanks to our special rotatable solar module but also the solar Press-Shark developed by Anta-Swiss is powered by one of our special solar modules to compacted the volume of waste by 3 to 7 times.
---
Cost-efficient electricity from your own plant
a2-solar provides specialist advice
Start producing your own eco-power for your home, your facility or your vehicles and make benefit of attractive feed-in rates. Every year, you will save energy costs and be largely independent of public net supplies. Your surplus on generated green electricity is fed into the public mains which pays you off with a nice feed-in remuneration. This means that you are also earning money by producing electricity for your own consumption.
How it works? Just contact us.
From project planning up to installation
All services provided under one roof
Whether mobile solar systems for vehicles required or a solar installation for private or public buildings, our specialised teams and employees are at your disposal at any time. We focus on using all application possibilities to generate green electricity. In doing so, we benefit of the photoelectric effect and turn sunlight into energy.
---
Only 3 steps to go:
---
Before starting to plan a photovoltaic plant, our experts assess its profitability in detail. This calculation bears some risks due to numerous influencing aspects. To calculate the rough benefit of solar installations, our specialized team members first have to deal with the following questions:
Acquisition cost and if necessary financing costs
Operational costs
Maintenance costs
Own consumption volume
Feed-in volumes
Energy price increase rates
Amortisation times
Our employes provide accompanying support throughout the entire project period. Starting from a profitability assessment with a subsequent quote which includes advice on state or federal subsidies up to an in-time installation by your or our trade partners, you will never be left alone.
---
a2-solar builds photovoltaic installations not only as roof-tops
In Germany, most of the solar installations are found on roofs of private houses, generating solar energy for own consumption purposes or public net feedings. Our daily task is to explore and develop untapped means of renewables to further protect our environment. Already today, cars, parking meters, information panels and traffic jam alarm systems, etc. are powered by cost-efficient solar energy. Yet, we still dare one step ahead by implementing our solar modules in waste disposal systems or even moon racers. The future is still to prove to which extend standard house-hold devices may entirely or partially be powered by solar energy.
a2-solar: a high-performance innovator of today and tomorrow.
I am your contact for further information.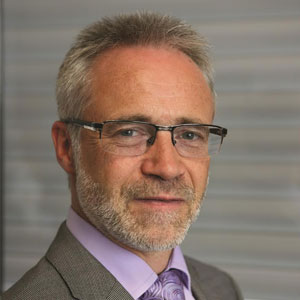 Reinhard Wecker
CEO
---
Your contact for further information about a2-solar.
3. July 2020
MINI-Solar module of a2-solar GmbH ensures MAXIMUM performance of a unique GPS / telematics system
11. December 2020
a2-solar delivers extra-ordinary solar attic to the Swiss Alps
15. August 2015
At the International Motor Show (IAA), the moon racer has been exhibited with our tiltable solar roof panel which generates the solar energy for this vehicle to rove the moon.