Solar car roof systems - When one of a kind know-how meets professional production technology.
Flagship innovations for discerning e-mobility concepts - Outstanding in every respect.
The automotive industry shows a tremendous pace in designing and advancing green mobility vehicle concepts. Thus, the interest for integrating solar systems into cars, trucks busses and boats has risen as well. With more than 30 years of first-hand expertise in the field of spherically curved "bubble" modules, we have realized already several distinguished projects for solar vehicle integrations. The first SOP project ran already from 2010 till 2013 when the team members of a2-solar developed and built the back then, biggest, with 120 Watts the most powerfull and spherically most curved solar car roof module for the American sports car Fisker Karma. Since September 2016, we have started serial production of the new solar car roof of the new KARMA Revero. With 200 Watts, this solar roof system is again the biggest, most powerfull and spherically most curved solar car roof module in existence which has been integrated directly into a passenger car's chassis. Apart from passenger cars, the solar SunShuttle passenger trailers designed and build by the Dutch company SOIOS are all equipped with a2-solar's special flat and semi-transparent solar roof modules which allows the shuttle to run with the inexhaustible energy of the sun already all over Europe.
Our portfolio also includes distinctive solar prototype systems for some of the most renown OEMs on national and international level.
Driven by our culture of innovation, we keep re-inventing to set future wheels in motion and are proud to offer our customers trendsetting technology:
Solar modules for sliding roofs and roof systems for parking ventilation of vehicles
Integral solar roof systems with top efficiency and performance in the shape of transparent or semi-transparent roofs to charge traction batteries of hybrid or electric vehicles.
Modular versions as a "double thin glass solar module" or with single pane safety glass or in combination with light-weight composite materials
Additional benefits
Aesthetic and futuristic modules with highest efficiency
Charging of large traction batteries with very high performance modules
Self-sufficient battery charging for power systems, climatisation and traction
CO2-Credits granted in Europe and the U.S.
I am your contact for Automotive PV.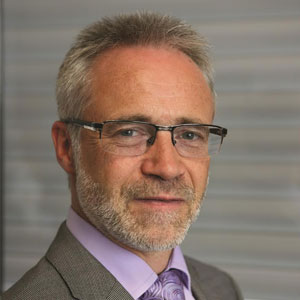 Reinhard Wecker
CEO
---
Your contact for anything around Automotive PV.