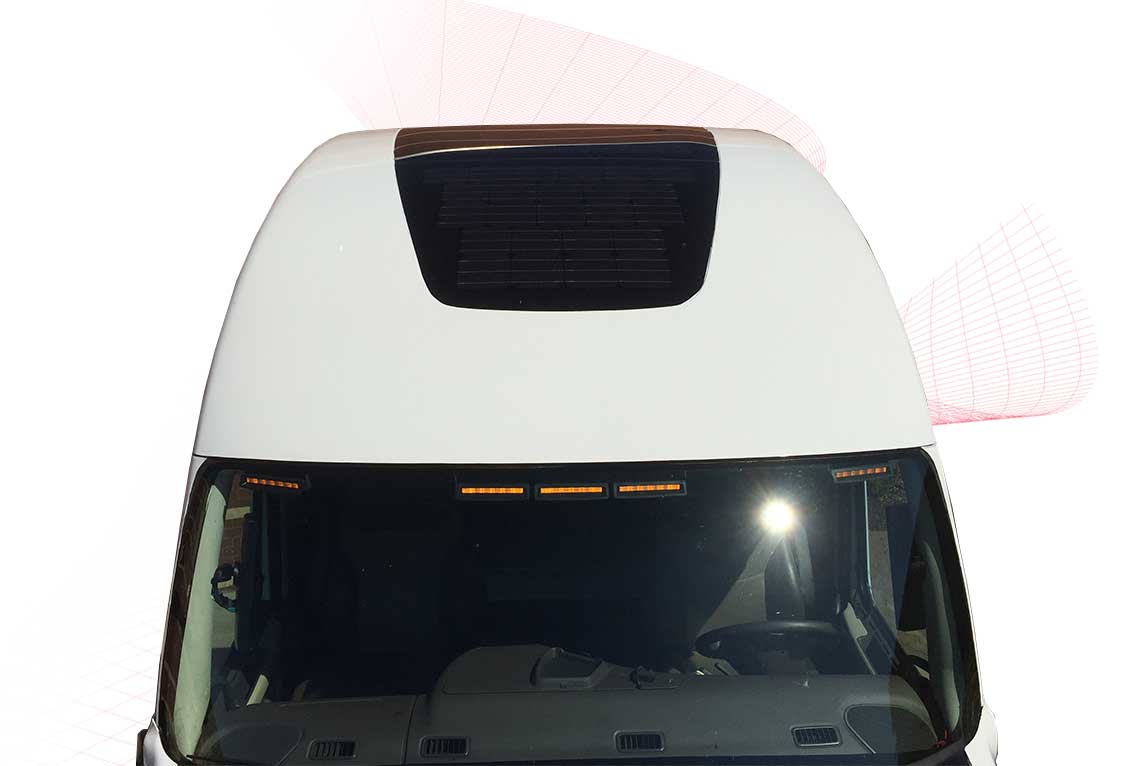 SET IN MOTION BY a2-solar:
a2-solar delivers worldwide unique solar system for Volvo SuperTruck
In cooperation with Volvo Group North America (Greensboro, NC, U.S.A.), a2-solar has developed a novel solar system especially adapted for the Volvo SuperTruck cab, which was unveiled in September 2016. The pictures below show the new components. With a spherical curvature of more than 40cm on a surface of 2.5m x 1.3m (so not only a 2 dimensional bend), it is the biggest and with 270Watts most powerful rigid solar module ever developed for a truck. Within the solar module, a battery charging system was connected in parallel with a parking ventilation system. Both electrical systems are "directly interconnected" without requiring additional components – another worldwide unique innovation.

"We are really proud of pioneering with such a trend-setting system", commented Mr. Reinhard Wecker, CEO of a2-solar, on this success. Volvo's SuperTruck concept vehicle achieved a freight efficiency improvement of 88 percent, boosted fuel efficiency by 70 percent - exceeding 12 miles per gallon with some test runs showing more than 13 miles per gallon – in road tests, and powertrain brake thermal efficiency reached 50 percent.
Further information:
I am your contact for Automotive PV.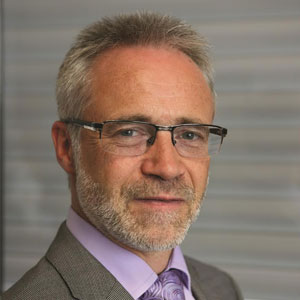 Reinhard Wecker
CEO
---
Your contact for anything around Automotive PV.