SLIM IN DESIGN- BIG IN FUNCTIONALITY
Solar carport in steel or noble wood craft as single or double version.
In cooperation with our technology partners and architects, a2-solar develops modern solar design carport as single or double version or else as large-scale parking carport, which excel in elegance and performance. Our customers may select whether the carport is to be set up in noble floating timber construction or else in modern, trend-setting steel design. a2-solar customizes all of its carports according to special desires or given requirements. Our solar carport solutions not only provide "green" energy for charging electric or hybrid cars but also for feeding in supplemental electricity into power circuits or to charge even entire company fleets. The semi-transparent solar modules made of high-performance solar cells ensure for an optimum solar yield on the surface available. The installed module power thus contributes significantly to generate green electricity for the operation of an electric or hybrid vehicle. Our shingle installation technology of our frameless solar modules prevents dirt accumulations on the surface which may cause a yield loss of up to 20% in the long term.
SKILLFULLY DESIGNED DOWN TO THE FINEST DETAIL.
a2-solar skillfully design every carport down to the finest detail in order to ensure for maximum green electricity yields and long-life performance as expected from a top German brand product. This is why our solar design carports are featured by:
Shingled module technology with 2 x 5 mm double-glass elements
Frameless modules to prevent dirt accumulations
Optimized modular transparency, free glass overhangs and floating design
copper strip inlays between the overlapping module spaces sustainably preventing the formation of algae and moss growing
Concealed cable routing
Design-integrated module inverter, no separate control box required
All components 100% Made in Germany
Optionally available with battery storage system and central inverter / power optimizer
Detailed user-friendly assembly manual included
Maximum solar yields thanks to high-performance solar cells
Perfect synthesis of design and functionality
Delivery and assembly of our solar carports
The complete assembly kit of our solar timber carport, including the glass-glass modules, easily fits on a 7.5t van, so that a low-cost delivery is guaranteed. Due to the low weight of the individual components, 3 people may easily set up the carport without the usage of an additional crane. As an alternative or in case of large-scale carport assemblies, we tightly cooperated with trade partners, so that the construction to provide qualified advice at any moment.
Our solar timber carport withstands wind and weather
The purlins of our timber carport are connected to the longitudinal beams by means of undercut recesses. This ensures maximum stability with minimum installation effort. The open construction of carports often has to withstand high wind and snow loads. The proofed static certificate provides assurance that a maximum load of 3kN / m² can be carried without any problems up to snow load zone 3. With 4.55 kN / m², the wind load is to be regarded as sufficiently dimensioned for almost all application areas.
Electrical connection:
We provide three options to choose:
Cabling with module inverters
Cabling with string inverters
Special option with string inverters and module optimizer
The electrical components necessary are included within the assembly kit. All you need is a line from the carport to the nearest possible feed-in point - usually the technical room in the basement. This ensures easy connection to the local power supply. Or else, you may select a system solution with integrated battery storage which can be installed into the foundations. Each timber post has a wire conduit to "hide" the connection of the DC and AC cables to the inhouse power supply in an elegant and invisible manner. The cables run on the outer longitudinal beams and may optionally be concealed by cover strips.
Maintenance and cleaning:
The solar modules as well as all electrical components are maintenance-free.
In combination with our frameless modules, the shingle technology developed by a2-solar protects against dirt accumulation which may cause a yield loss of up to 20% on the long term. As a matter of fact, conventional modules with frames and mounting systems show increased dirt and dust accumulations which cannot be avoided on the lower edges.
Our protecting shingle technology provides the following key advantages:
the water flows over the glass edge to the adjacent module. Thus, dirt deposits cannot occurdue to lacking frame edges.
In the rear area, a rain gutter ensures a clean drainage of the water.
In addition, copper strip inlays between the overlapping module spaces sustainably prevent the formation of algae and moss growing.
You have special requirements or discerning ideas? Just get in contact with us. It would be our pleasure to answer your technical encounters and to customize your carport according to your demands and needs. True to our slogan:
"Never say never, everything is possible",
we will develop your idea from the scratch up to the final product.
We are your contacts for any question about Building-integrated PV.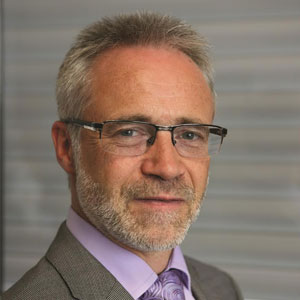 Reinhard Wecker
---
Building-integration Germany and international.