PLAN "E" FOR FUTURE E-MOBILITY CONCEPTS
Spherically curved solar car roof systems – Highest level of design and technical sophistication.
With more than 30 years of proven expertise in the field of automotive solar systems we are litterally pre-destined to develop spherically curved solar systems for vehicle integrations. All of our solar modules are exclusively developed and produced at our headquarter in Germany and excel in highest German quality. Flat, bent and spherically curved solar modules for any vehicle such as cars, boats, trucks and trains belong to our core markets.
Our experience ranges from the Audi A8 (SOP 1993) equipped with a 30 Watt solar sliding roof, the Fisker KARMA PHEV (SOP 2011) with a 120 Watt solar module roof up to the new KARMA (SOP in2016) with 200 Watt.
For the car concepts presented by Audi and VW at the IAA 2015, we have designed and manufactured the solar car roof systems. With 400 Watts, the solar roof developed for Audi directly feeds the power into the battery and perfectly blends with the vehicle chassis and design. The solar roof system integrated into the VW Tiguan's sliding roof as a 2 piece modular system provides a total power of 110 Watts.
Solar vehicle systems already have a long history
The direct integration of solar modules into vehicle surfaces has already a long history. In 1950 already, the first patents for vehicle integration had been registered with the first solar cells just developed. Of course, it is reasonable to assume that direct power generation is not only meant for house roof integration because vehicles such as cars, busses, trains and trucks are almost always exposed to sun irridiation and need "mobile" power.
From nostalgic ideas to solar car energy
Serial integration of solar modules into cars however did not start before 1993 when the Audi A8 ("D2") was equipped with a solar sliding roof system. From 1985 till 1992, the 40 Watt solar module had been developed by todays chief executive officer of a2-solar. But back then, the car batteries only had capacities of max. 1kW/h which caused the idea of charging car batteries even with only a small 40 Watt module to be out of question – the batteries would have been permanently charged so that the charge controller would shut off the solar power. Thus, this solar module was used for parking ventilation and managed to decrease interior temperatures by 20°C. After the Audi A8, several other cars followed with comparable solar sliding roof systems, amongst them the Audi A6 and A4, VW Phaeton, Tuareg, Passat, Midsize Bentley, Skoda Superb and Seat Leon).
Increasing efficiency of solar car roof systems
In the field of automotive applications, solar technology experienced a major shift hybrid and electric vehicles, that were equipped with large batteries which in return could be charged now also by large solar modules. The best-known example is the Fisker KARMA which had a 120 Watt full solar car roof module also designed and produced in series under the auspices of a2-solar's nowadays CEO. The 120 Watt now served for battery charging and significantly contributed to the cars overall energy balance – so also for traction, i.e. driving. On an annual scale, the solar car roof modules generated enough power for up to 1000 km of additional range extension.
Since the end of 2016, the new KARMA Revero has been released with a 200 Watt solar car roof module – again developed and manufactured by a2-solar. The efficiency of solar cells has significantly increased during the last years while prices halved. Thus, solar power generation now also enjoys a rising interest by the automotive industry due to higher efficiency at lower costs what will result in more and more solar modules being implemented in vehicles.
To foster solar energy generation in vehicles, the European Commission and the U.S. department of Transportation have launched CO-2 credits: car manufacturers are granted up to 7gr/100km for credit. This may make up to 5% of car emissions.
Pure solar e-motion:
A romantic idea or a visionary future already today?
Purely solar cars are only powered with solar energy. The motor is only powered by the energy stored. The energy consumption and the range distance of solar cars dependson several aspects:
Amount of sun collectors available/ size and output of the solar system integrated
Weight and aerodynamic drag
Motor efficiency
Battery capacity
Depending on these features, a purely solar vehicle consumes up to 15 kWh to ride a distance of 100km. On an annual scale, this means an additional range extension of up to 1000km. this means, that a solar car needs to be equipped with solar collectors on a surface of 20m2 to manage a distance of 35km. Thus, it is proven that pure solar cars are an ideal environment-friendly solution but, without integration in hybrid or electric cars, still insufficient in efficiency for driving long distances. On short distances however, solar vehicles are unrivalled in terms of efficiency and green consciousness.
Projects:
I am your contact for Automotive PV.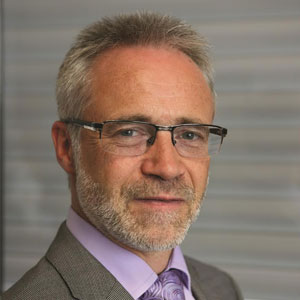 Reinhard Wecker
CEO
---
Your contact for anything around Automotive PV.